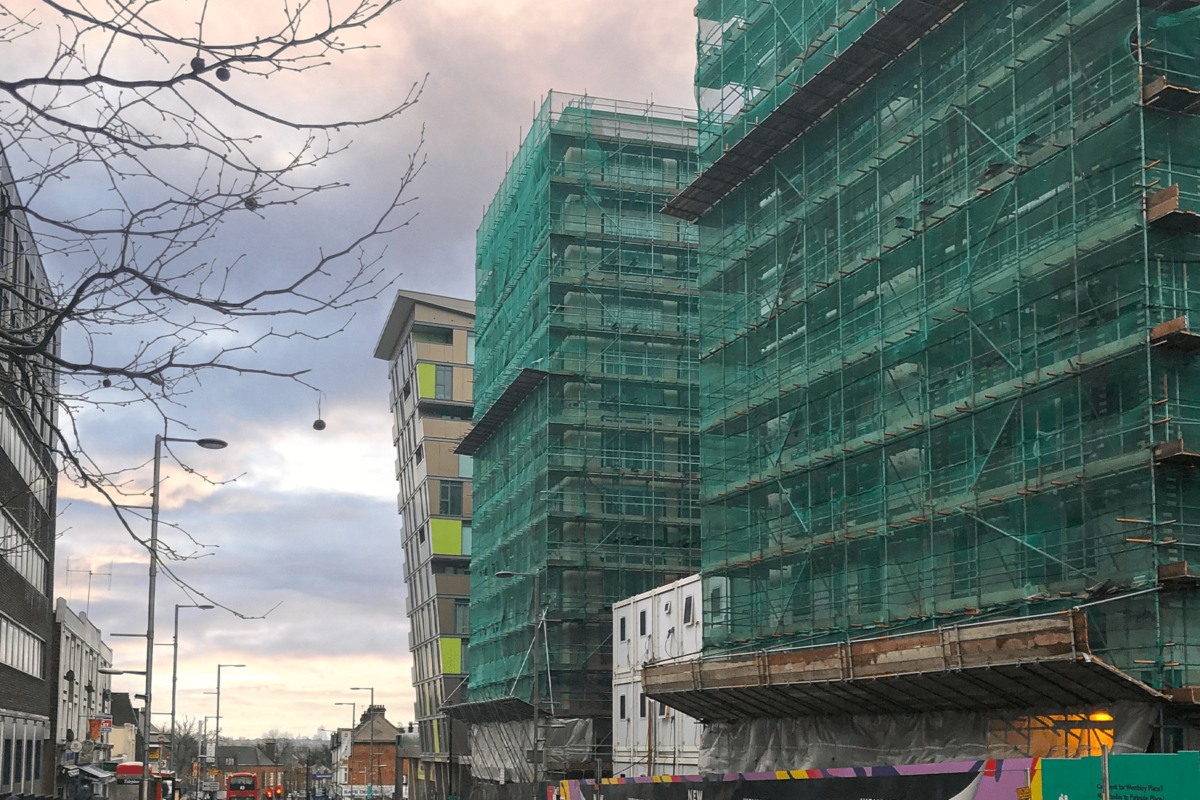 • Duration: 18 months
• Type of project: Mixed Use

QUAD Scaffolding planned and installed access scaffold with 2m fully-board lifts, including loading bays, staircases and hoist towers.

The existing building was demolished to make way for 248 apartments across six blocks of up to nine storeys. The site includes approximately 16,000 square feet of retail space with a landscaped public plaza in a 1.9 acre site.